Luxury Vinyl Has
Many Resistances
Luxury vinyl floors are so easy to care for in part because they are highly resistant to many types of common household wear. These floors resist impact, denting, staining & fading from UV sunlight. Most are also moisture-resistant, while some products are completely waterproof. Be sure to familiarize yourself with the full range of features your new vinyl floor has to offer.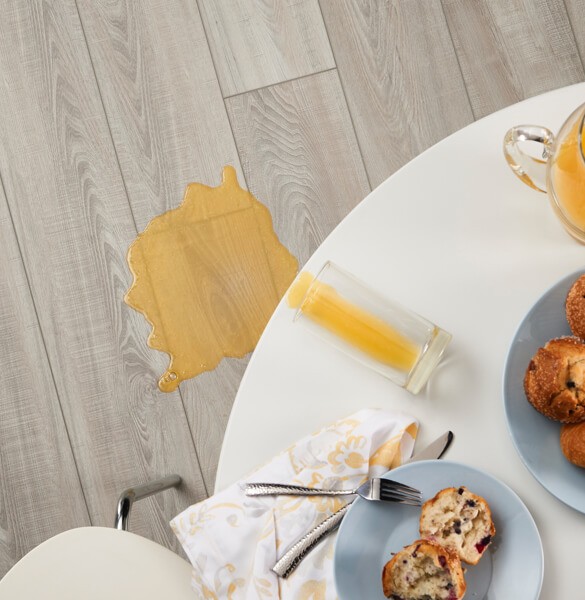 Routine
Vinyl Maintenance
Vinyl floor care can be easy to incorporate into your normal cleaning routine. Daily maintenance is as simple as sweeping, dust mopping or vacuuming using a manufacturer-approved appliance. If you vacuum, deactivate the beater bar to avoid potential damage.
Accidental spills can typically be mopped up with a clean, dry cloth. Do so promptly to avoid staining or water damage to your floors. When your floors need a deeper clean due to stickiness or tough grime, seek out manufacturer-approved cleaning solutions and carefully follow the guidelines provided. If you're dealing with difficult messes from gum, marker, nail polish, or wax, consult with your manufacturer's stain removal tips.
Place all heavy furniture on protective mats to avoid scratches and place doormats at all entryways to avoid tracking outdoor dirt and soil across your floors.