How to Protect
Hardwood Floors
Your everyday hardwood care & maintenance routine should include sweeping, vacuuming, or dry mopping. Consult your manufacturer's care guidelines & list of approved vacuum cleaners, cleaning solutions & more to ensure you adhere to your warranty requirements.
Preventative
Hardwood Care
Use door mats & area rugs
Encourage family & guests to remove outdoor shoes with a shoe rack
Frequently trim your pets' nails to prevent scratching
Remove high heels and heavy boots before walking across the floor.
Use a humidifier during the dry season & run a dehumidifier for inclement weather.
Layered looks are in, and area rugs add not only style, but protection for your floors!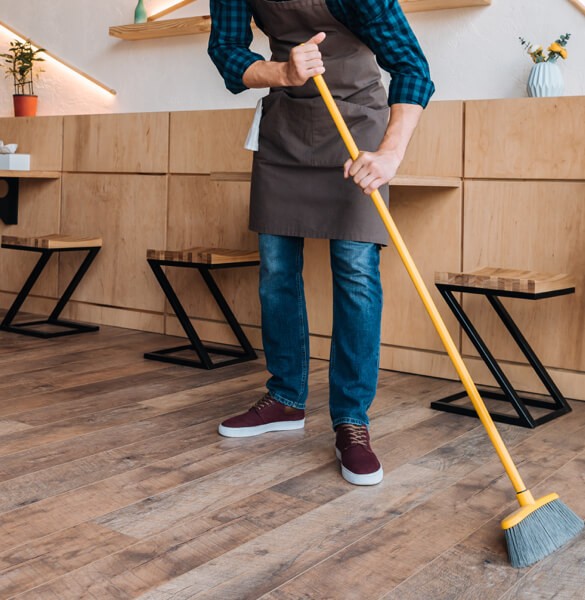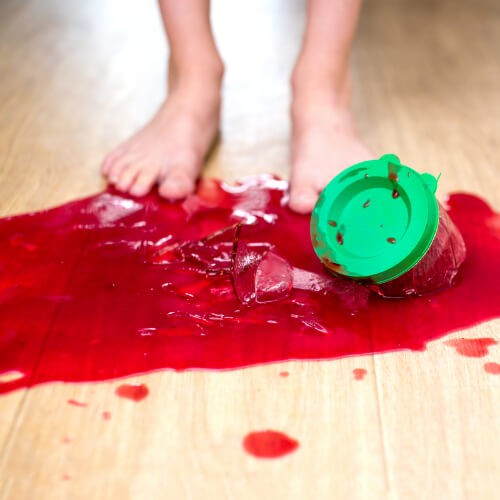 Hardwood
Spill & Stain Removal
Accidental spills are a part of life, and safe stain removal is key to maintaining the integrity of your hardwood floors. Most common spills can be wiped away quickly using a clean, dry cloth, especially on hardwood floors with stain-resistant finish. Because hardwood floors are not waterproof, you should always tend to liquid spills immediately. For spills & stains that don't wipe away easily, consult your manufacturer's guidelines for proper care.