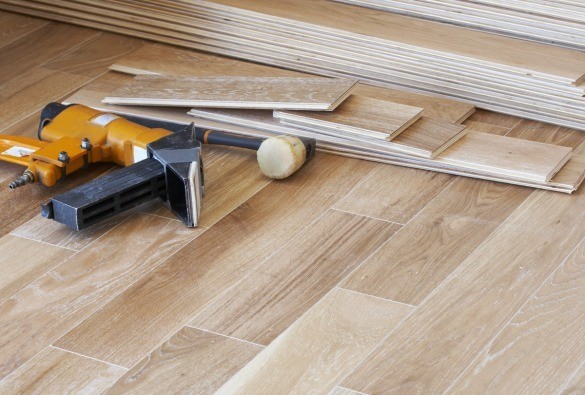 Preparing for
Your Installation
If you're having hardwood flooring installed in your home, consider the following in advance to help ensure that the job goes smoothly.
We may deliver your hardwood before your installation date so that it can acclimate to your home. We will let you know if this is necessary.
Do any additional projects, such as painting, before your installation.
We may need to remove your doors.
Plan to keep pets and kids away from the work area until the job is complete.
Be prepared to deal with dust and odors during and after the installation.
Before
Your Installation
Knowing what to expect from your hardwood flooring installation will help to ensure a smooth & satisfying process. Consult this brief checklist of considerations before your Georgia Flooring installers arrive.
We'll determine in advance how to handle the removal & disposal of your existing floors. If you have an old carpet, you can minimize dust by vacuuming before it's removed.
We'll also determine in advance how your furniture will be moved. You should remove any fragile items, draperies, wall hangings & the contents of any closets as part of this process.
Know that hardwood should, in general, run parallel to windows or to the longest wall in a narrow room. Added stability can be achieved by installing planks perpendicular to floor joists. We'll follow this general rule by default barring unusual circumstances, but we'll always ultimately align with your design preferences.
We'll measure your door clearances to determine if your new hardwood floors will be thicker than your existing floor, and whether this will cause your door bottoms to rub. If so, we may need to have your doors shaved down to allow damage-free clearance.
If you're planning to repaint or remodel any aspects of your room, do so before new hardwood flooring is installed. This will help to prevent drips & other damage to your floors.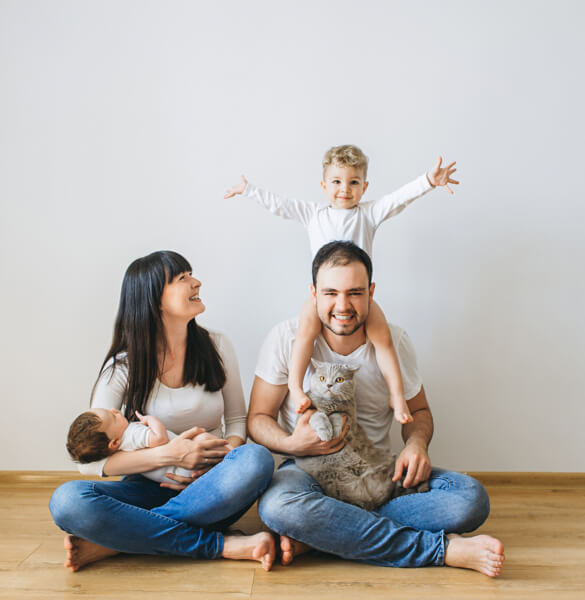 During
Your Installation
Professional installation is an investment in the overall quality of your floor, ensuring that it will look beautiful and perform well over time. Our team will consider the following.
Your current flooring. Hardwood can be installed directly over some existing floors, but others will need to be removed first. We'll then ensure that the subfloor is level & smooth.
Moisture testing. Our installers will check for moisture in the subfloor to prevent later problems with buckling or cupping.
Installation: Our installers will nail or glue boards in place, working from multiple cartons to create consistency in the look of the floor.
Check with our team to find out if there are other actions we recommend before installation.